(via Business Insider)
Getty Images
One of the most persistent rumors in the tech industry is that Google will build its own phone.
Google already works closely with certain partners to have phones built to its specifications, but it's now talking to partners about a project in which it will take "more control over design, manufacturing and software," reports The Telegraph.
This gossip is puzzling to many. Part of Google's Android strategy is that any company can build and sell a smartphone using Google's software — and it seems to be working.
Android runs on 78% of smartphones sold in China, 76% of smartphones in Europe, and 68% of smartphones in the US, according to data released by Kantar Worldpanel on Monday.
But there's one big technical reason for Google to take stronger control of Android: the chips inside the device, which are designed by independent companies like Qualcomm and MediaTek. The notion of Google building a "vertically-integrated" smartphone that can take on Apple more directly is not as crazy as it may seem.
Here's why.
Silicon
Getty Images
One of Apple's main advantages over rival smartphones based on Google's software is that… Continue reading →
(via VentureBeat)
Google today announced the availability of two new Awareness application programming interfaces (APIs), which were first unveiled last month at the Google I/O developer conference. The APIs give developers a new way to do things in apps based on information about the context in which people are using Android devices.
The Snapshot API gives developers a way to get information about the current situation for a given device and its users. This applies to activity like walking or driving, the proximity of registered beacons, whether or not headphones are plugged in, location, and weather conditions there. The Fence API lets developers set parameters for getting alerts when certain criteria about location, activity, beacon proximity and headphone status — an extension of the approach of geofencing.
"As a single, simplified surface, the Awareness APIs combine optimally processed context signals in new ways that were not previously possible, providing more accurate and insightful context cues, while also managing system resources to save battery and minimize bandwidth," Google product manager Bhavik Singh wrote in a blog post.
These new APIs give developers new capabilities for apps and notifications. Google showed off two apps that are already using the new APIs: Trulia, which tells users when they're near a house they'd be interested in and when the weather is nice, and SuperPlayer Music, which recommends playlists based on things like user activity and weather.
Documentation is here.
AI. Messaging. Bots. Arm yourself for the next paradigm shift at MobileBeat 2016. July 12-13 at The Village in San Francisco. Reserve your place here.
Google's innovative search technologies connect millions of people around the world with information every day. Founded in 1998 by Stanford Ph.D. students Larry Page and Sergey Brin, Google … All Google news »

Track Google's Landscape to stay on top of the industry. Access the entire ecosystem, track innovation & deals. Learn more.
Complete story at source: VentureBeat
http://venturebeat…
More fresh stories at http://radudee2…
(via Ars Technica)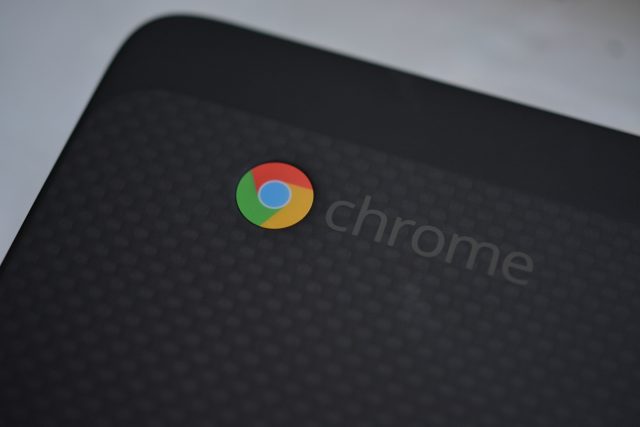 Security researchers have discovered a vulnerability in the Google Chrome browser that could allow users to bypass itscopy protection system and download content from streaming video services like Netflix and Amazon Prime Video. According to Wired, Google was alerted to the problem on May 24, but is yet to issue a patch.
The vulnerability centers around the Widevine digital rights management system—which Google owns and has implemented into Chrome—and specifically how it handles decryption of encrypted media streams. Widevine uses two pieces of tech to protect content: the encrypted media extensions (EME), which handle key exchanges and other high-level functions, and a content decryption module (CDM), which unscrambles encrypted video for playback in the browser.
Unfortunately for Google, the researchers discovered it's possible to hijack the decrypted movie stream right after the CDM decrypts the film, before it's displayed in the browser. With the right software—and let's face it, it doesn't take long for pirating software to appear following the discovery of a vulnerability—any user would be able to download streaming content for keeps.
However, the researchers have not disclosed exactly how the vulnerability is accessed, and will not do so until at least 90 days after its disclosure to Google. 90 days is the minimum that Google's own security researchers give vendors to fix vulnerabilities they uncover before they disclose the bugs publicly. For now, the researchers have released a video demonstrating the vulnerability in action.
Complete story at source: Ars Technica
http://arstechnica…
More fresh stories at http://radudee2…
(via Ars Technica)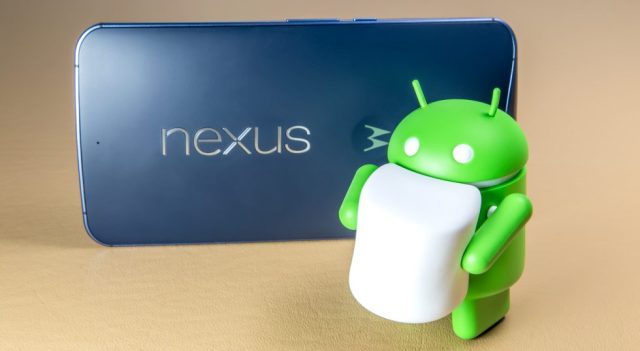 Google is preparing to release a branded phone by the end of 2016 in an effort to compete more directly with Apple's iPhone, according to a report in The Telegraph this morning. It follows a similar report from The Information (subscription required) in February that stated Google wanted to take "greater control" over the design and building of Nexus phones.
"Sources familiar with the discussions" told The Telegraph that the search giant is in discussions with operators and manufacturers that would see it leap into hardware design above and beyond its current partnerships with the likes of LG and Huawei, which make its Nexus phones. Such a move wouldn't be entirely unprecedented: the Pixel C Android tablet was developed entirely internally by Google.
Android is the operating system that powers roughly four in every five smartphones around the world, but so far Google has stuck to developing free software platforms, leaving handset design and manufacture to the likes of Samsung. The slight exception to the rule has been the company's Nexus range, which serves as both an example to manufacturers of how to build an Android device, and offer… Continue reading →