Image copyright
(via BBC News – Home)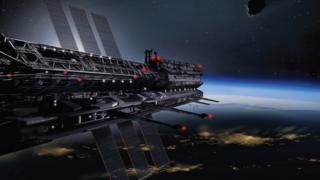 A group of scientists are launching what they say will be a new pacifist nation-state in space.
Asgardia "will become a place in orbit which is truly 'no man's land'," its website says.
The new 'nation' aims to launch its first satellite late next year and hopes to one day be recognised by the UN.
But some experts have cast doubt on the viability of the plan, given international law prohibits national sovereignty claims in outer space.
'Citizens' of Asgardia, who… Continue reading →