tech
(via TechCrunch)
Microsoft today open sourced its next-gen hyperscale cloud hardware design and contributed it to the Open Compute Project (OCP). Microsoft joined the OCP, which also includes Facebook, Google, Intel, IBM, Rackspace and many other cloud vendors, back in 2014. Over the last two years, it already contributed a number of server, networking and data center designs.
With this new contribution, Project Olympus, it's taking a slightly different approach to open source hardware, however. Instead of contributing designs that are already finalized, which is the traditional approach to open sourcing this kind of work, the Project… Continue reading →
(via TechCrunch)
Los Angeles-based Replicated has raised $5 million to build out its service that takes software-as-a-service companies down from the "cloud", TechCrunch has learned.
The company, which operates under the somewhat contrarian belief that not all services are going to be delivered in the cloud, provides a toolkit that lets software companies offer their products on premise behind a corporate firewall rather than delivered remotely.
Replicated recently launched from beta and will use the fresh $5 million commitment from Amplify Partners and Webb Investment Network to continue its sales and marketing and product development efforts.
Customers are already… Continue reading →
(via Engadget)
While treated as a "major" event, the practical risk to the government isn't high. The data was encrypted precisely to prevent damage from a loss like this, and there's no indication that any controlled or private info has fallen into the wrong hands.
More than anything, the issue is that the OCC let this data leave in the first place. The agency implemented a policy in August 2016 that bars employees from transferring data to removable storage without a supervisor's approval, but it came too late to catch the thumb drive episode. Also, there's a chance that this isn't the only breach. Investigators spotted the data transfer on September 1st, or shortly into a retrospective review of file transfers that remains underway. It's too soon to know if this was a one-off event or a sign of additional problems. Either way, it's not good news for a government that's still trying to mend its security.
Complete story at source: Engadget
https://www…
More fresh stories at http://radudee2…
(via Ars Technica)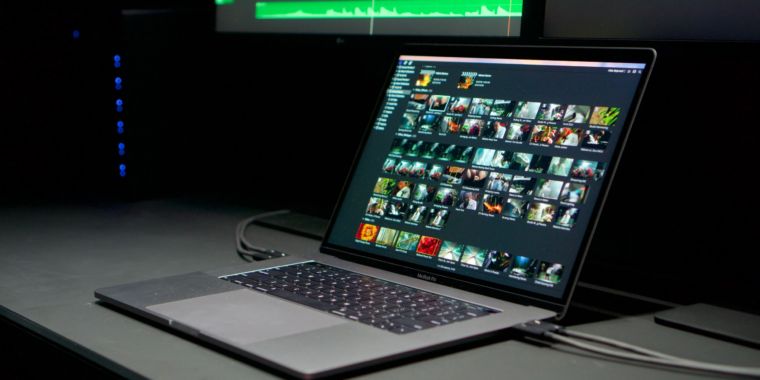 Andrew Cunningham


Andrew Cunningham


Andrew Cunningham


Andrew Cunningham


Andrew Cunningham
(via Mashable)
First, let's be clear: The Microsoft Surface Studio is not a "new category" of device, as company executives half-heartedly teased during the keynote leading up the big unveil. It is, fundamentally, an all-in-one PC. Microsoft has managed to give the device enough innovative features that it comes close to transcending the label, but it's still fundamentally a computer.
It also happens to be an incredibly practical one for a certain type of user. For creatives — illustrators, artists, draftspeople, et al. — the Surface Studio's killer feature is easily the chrome hinge that pushes the big 28-inch touchscreen… Continue reading →